Glastonbury Music Festival
One of the most anticipated festivals of the calendar attracting an extensive range of artists from all over the world to this three day event. Started in 1970 it is now the longest-running music festival in the world. For most of the past 30 years, the Worthy Farm in Glastonbury has provided a stupendous outdoor concert for thousands of people over the summer-solstice weekend at the end of June. We can fly you to the festival in about an hour from most locations in the South East of England.
Skip the traffic and the mayhem and focus on entertainment. There are 2 heliports at Glastonbury, both providing quick and easy VIP transfer into the Glastonbury site.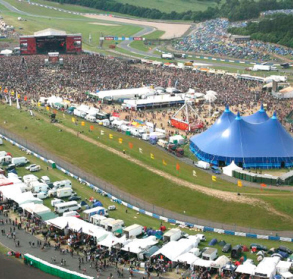 The Hop Farm Music Festival
We've been promised The Hop Farm Music Festival will return in 2014 with a program of artists from the past and present that will satisfy all music lovers. The beautiful setting will host a weekend of music and entertainment for all of the family with a wide variety of market stalls, food and drink for all to enjoy.
The site is lovingly designed to intrigue all who visit this eccentric festival with a dynamic approach boasting great entertainment and activities , in addition to the two stages they plan to have:
The Jazz & Blues Lounge
Comedy Tent
Silent Disco
Unsigned Stage
Kidz Zone
Bandstands
Vintage Fairground
Circus Performers
2014 Formula 1 Santander British Grand Prix with Kaiser Chiefs Concert!
Things could so easily have stayed the same. After more than 10 years, four albums, platinum record sales, a volley of top ten singles and 3 Brit Awards, it would have been simple for Kaiser Chiefs to sit back and coast a while, to enjoy the warm glow of being one of Britain's most cherished bands.
But in late 2012 there came a change: the departure of founder member and drummer Nick Hodgson. Yet an event that might have derailed the band entirely instead it lit a fire that has carried the Kaiser Chiefs forward, through a period of re-evaluation and reinforcement, to create an album that is their most considered, literate, and impassioned record to date.
For the first time in the British Grand Prix's history Silverstone play host to a live performance from the three-time Brit Award winning indie rock band on the main stage of the E-Zone. (You do not need to have purchased British Grand Prix tickets to purchase concert tickets.) Read more on the Silverstone Website. This year why not try something unique!
We can also fly you into any number of events including V Festival, at Hylands Park or Weston Park,  The Reading & Leeds Festival, at either location and The Isle of Wight Festival. Don't take the ferry, arrive by Helicopter, arrive in style.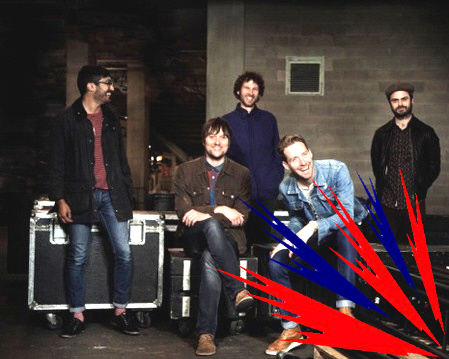 Request a Quote