A nice picture of one of our R22s touching down and a fixed wing taking off in the distance.
Come and learn how to fly a helicopter with EBG Helicopters. A great experience with an amazing teaching team of instructors.
Not quite sure this flying lark is for you? We have many options for you to dip your toe as it were to see if you like it or not.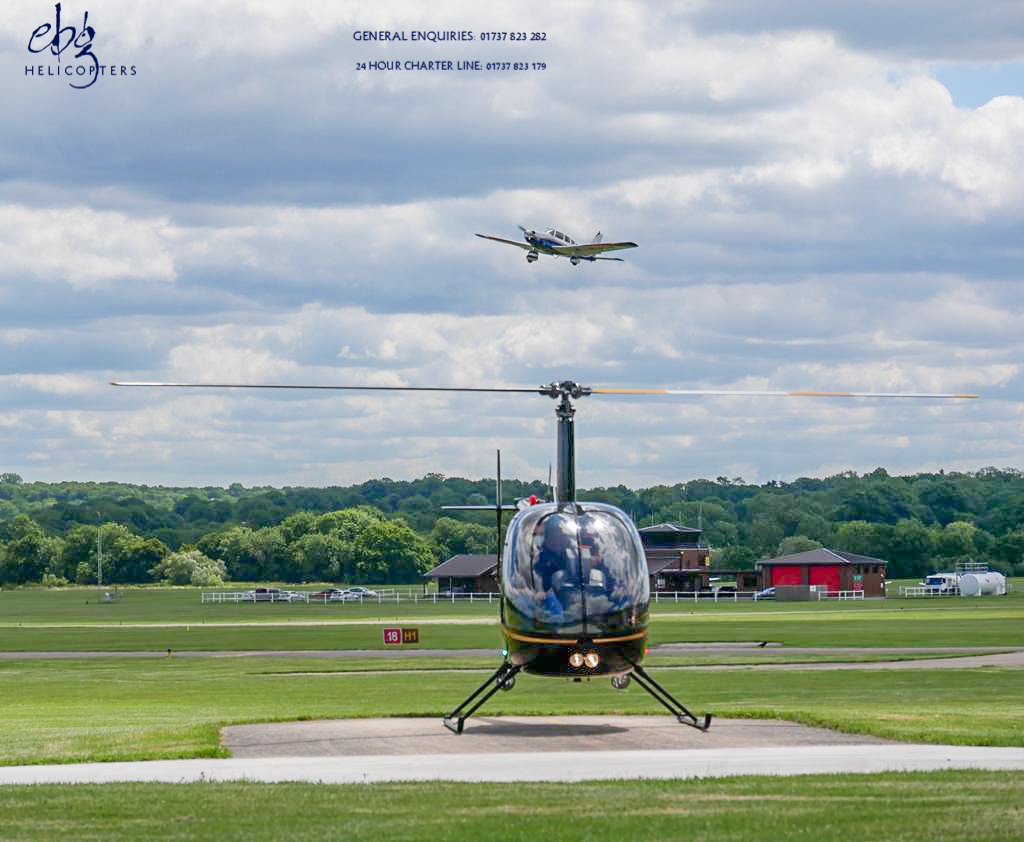 EBG Helicopters also offer charter and sightseeing flights. Give our team a call today for a chat.