A different shot, slow shutter speed, showing one of our R44s lifting from a charter flight at the weekend.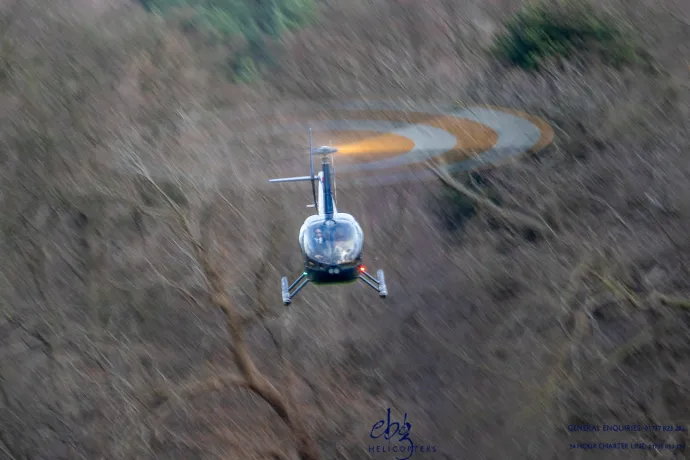 Stuck for ideas for Christmas presents? The person that has everything, the pair of socks just won't cut it?
A ride in a helicopter around London? Bring your socks if you want!
Totally amazing, bucket list, bragging rights, tremendous experience, you name it. Come fly with EBG!