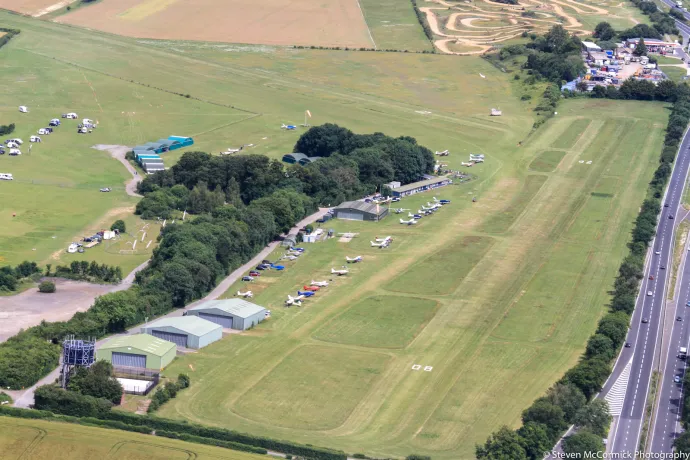 An overhead shot of Popham airfield from a weekend self fly hire by Captain Anne-Marie and picture by Pauline.
Gradually ticking airfields to visit in the South East.
Call EBG Helicopters today to book your helicopter flight, book a charter flight or start your journey and learn how to fly.