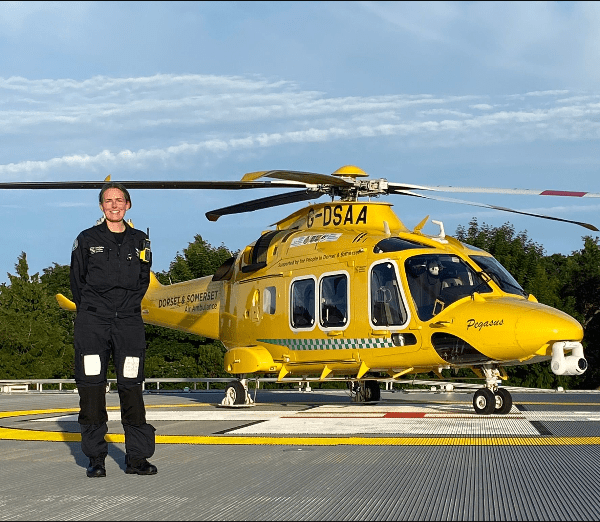 The British Women Pilots' Association (BWPA) South Region are planning to host a talk by Hannah Nobbs (former EBG student and now CPL(H) pilot), who will talk about her career from the design and certification of helicopters to her current role flying the Air Ambulance (HEMS).
Hannah's aviation career has involved working for Augusta Westland (now known as Leonardo Helicopters) one of the largest and most popular VIP twin engine helicopter manufactures in the world (think AW109, AW169 etc), working for the Civil Aviation Authority UK and she now even flies for a living!
There will be a chance for a Q&A after the talk and the bar will be open for refreshments so attendees can stay and socialise.
(Please note that ticket cost is to cover venue hire and any excess will be donated to the National Air Ambulance Charity.)
Event Details
Doors Open at 7:00PM
Event runs from 7:30PM to 10:00PM
Location South Park Sports and Social Club, Surrey, RH2 8LG.
Tickets can be purchased through www.ticketsource.co.uk HERE.