A lovely early morning picture of one of our EC120's, DLUX.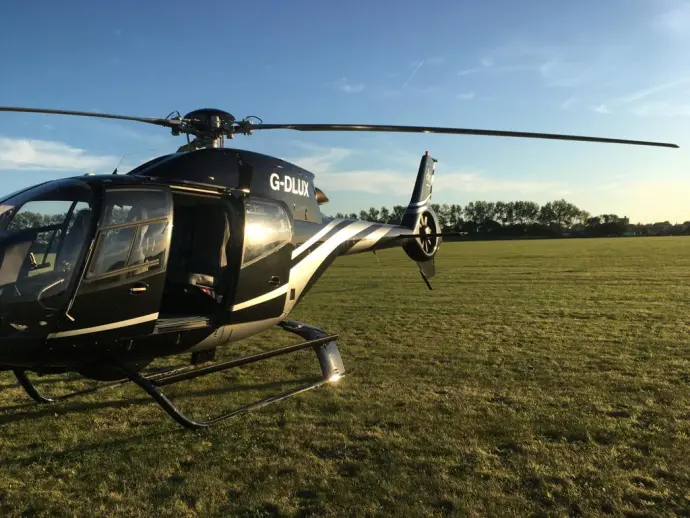 EBG Helicopters have a number of different types of aircraft for charter flights, training or sightseeing requirements.
Based out of Redhill aerodrome, a short distance from Redhill train station, easy and flexible access.
Please give our team a call today to discuss your helicopter needs and requirements.