Here is a recent picture taken from an EBG flight on our way to the big smoke.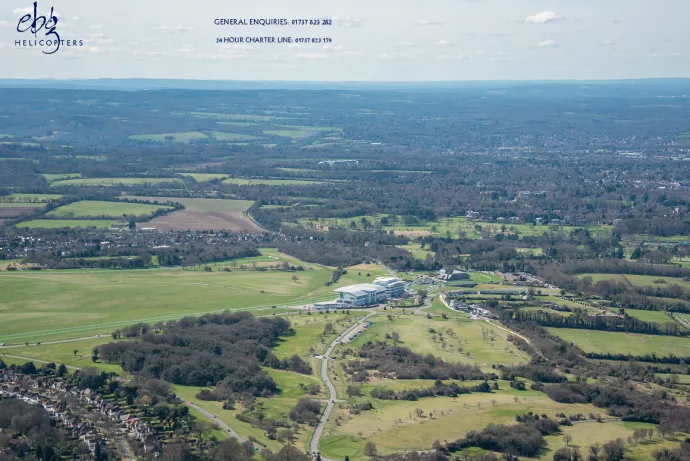 This picture is of the Epsom Downs race course and grandstand on a lovely bright day with excellent visibility.
Flying in a helicopter is an excellent experience and provides great options to gain a different view and perspective on the world at large.
Call our team today and have a chat about arranging your perspective changing flight.