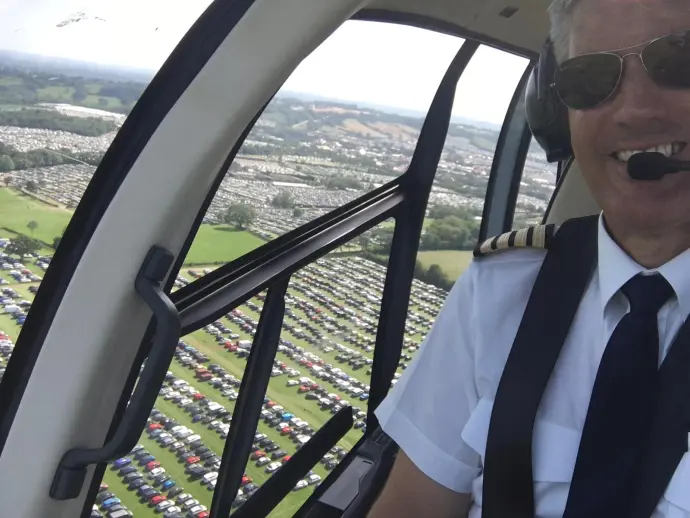 A couple of pictures from a charter flight into and out of Glastonbury 2019 with Derek and one of our EC120's GLTZY.
GLTZY was shown in all her splendour in a recent Daily Mail article.
Call EBG Helicopters today and talk with our amazing team to organise your next charter, sight seeing trip, or start on your learn to fly journey.