If you have seen the huge construction effort going on at Battersea Power Station recently you'd have seen the large number of cranes from afar.
Here is a shot from above from one of our London Sight Tours.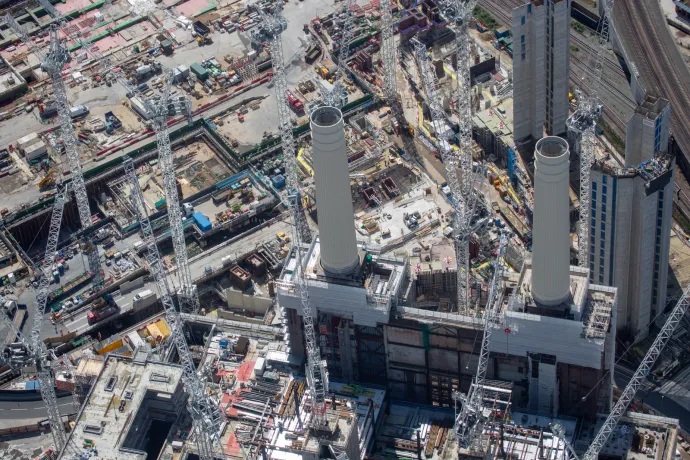 An amazing sight and a very different perspective.
Call EBG Helicopters today and talk with our friendly team to book your flight.