We are always learning and that certainly goes for helicopter pilots. Train, train, train, practice, practice, practice.
An intrepid bunch from EBG Helicopters set off to Andark at Southampton for a day doing H.U.E.T helicopter underwater escape training.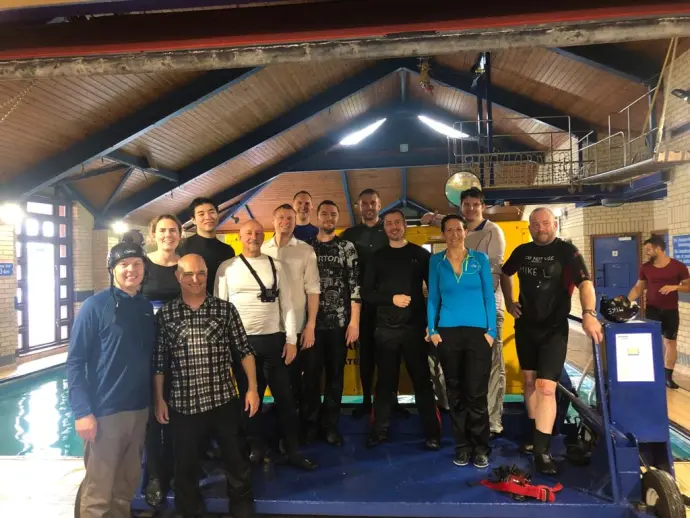 A huge thank you to the Andark team for an excellent course, everyone really did enjoy it and learnt a huge amount!