Valentines day at EBG Helicopters and I'm pleased to say we had a proposal flight today.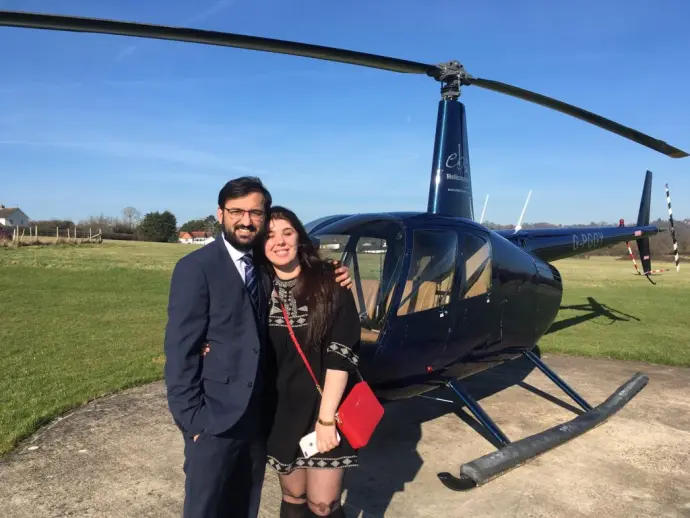 A lovely sunny clear day for a helicopter flight and hopefully one that Muhammed and Ledia will remember over the years to come.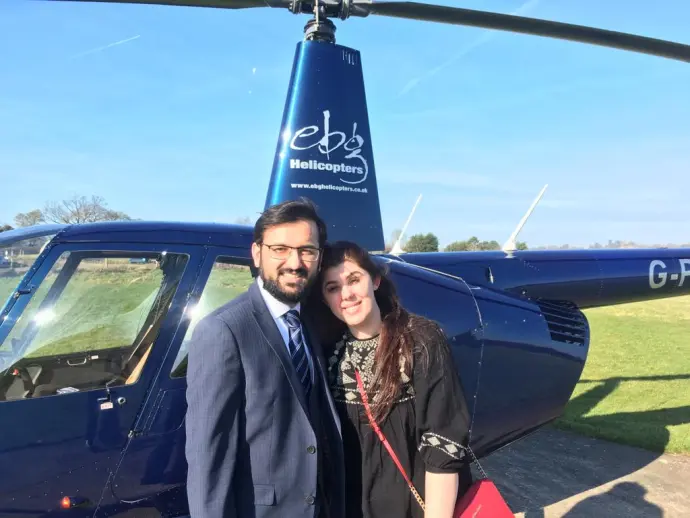 Congratulations to them both, thank you for flying with EBG Helicopters today.