A self fly hire trip from Redhill around the Isle of Wight with Captain Anne-Marie with a pitstop at Solent airport.
Here we have one of our R22 helicopters being refuelled at Solent airport while pilot and passenger were enjoying the cafe.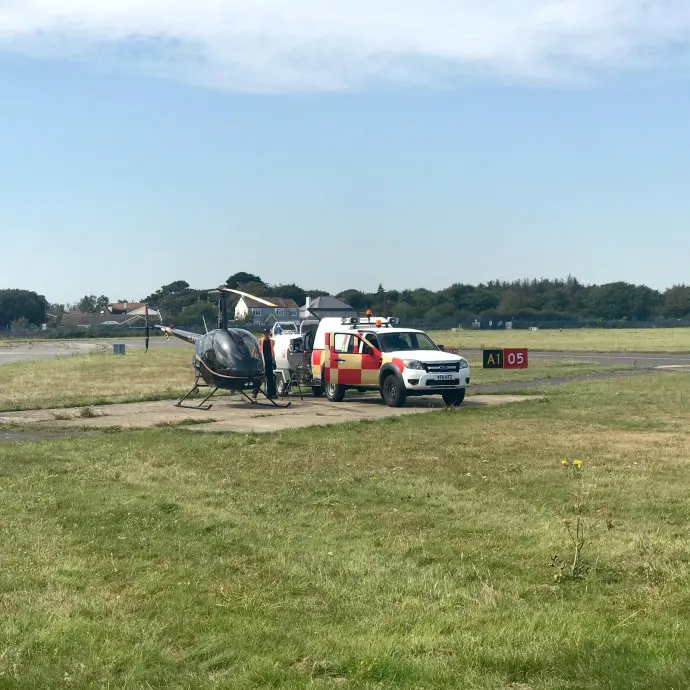 An amazing flight and such a cool way to see the Isle of Wight.