With a busy day ahead a quick picture of G-LYZA, one of our G2 helicopters, waiting on the pad to start the day.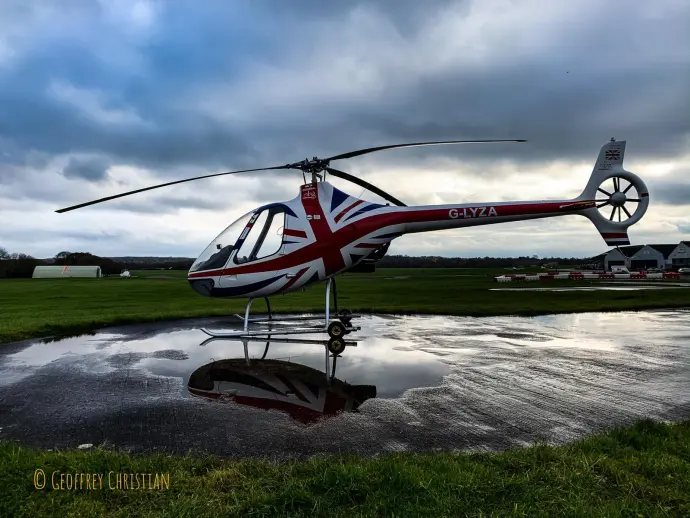 Looking to start your flying career or to start ticking off an item on your bucket list? Whatever it is if it involves helicopters EBG is the place to come.
Based in Redhill aerodrome, easy to get to, friendly helpful club like team, nothing is too much trouble, plenty of support.
Give us a call, come and have a cuppa and a chat, let us help you on your journey.