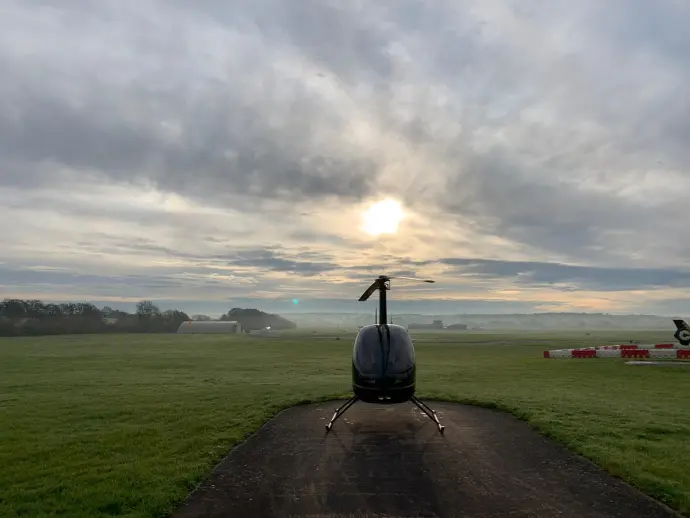 Most would have been travelling to work on train or similar modes of transport this morning.
The picture above shows the start of day for EBG Helicopters and one of our R22 helicopters.
Call our team today to book your helicopter flight, start your journey to becoming a helicopter pilot, doing that different thing you've been meaning to do.