Last summer, seems like a long time ago now, we flew to Fairoaks airport from Redhill, Surrey. A glorious day, with a coffee calling from the cafe at the airfield.
We paid a trip to the tower to pay our landing fees and I grabbed a quick picture.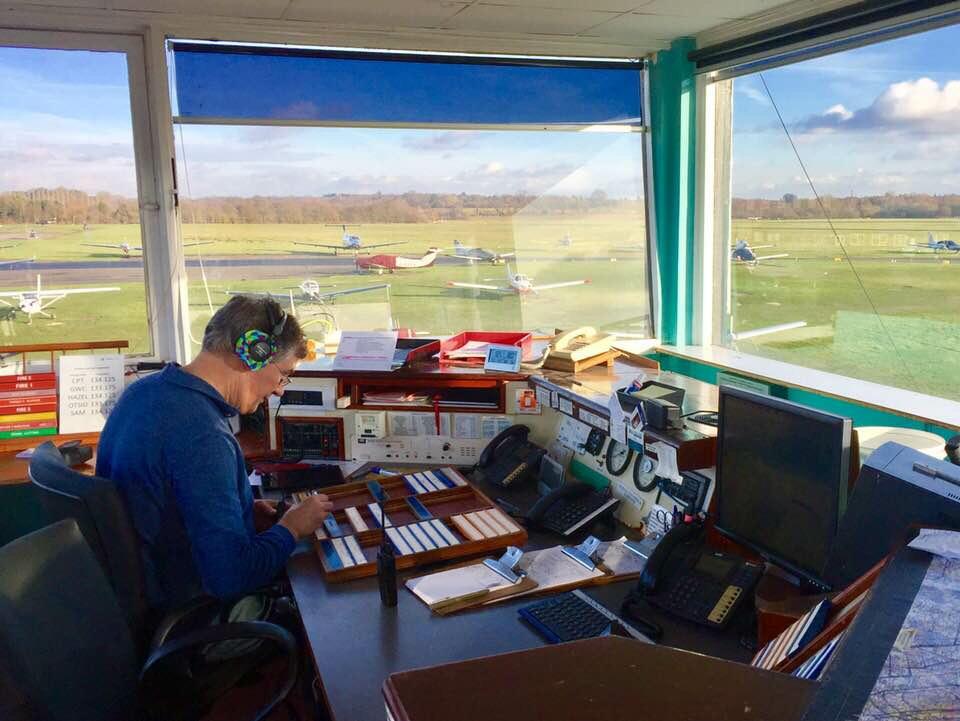 Self fly hire with EBG Helicopters couldn't be easier. Obviously you need to know how to fly a helicopter but our team will check that all out with you.
Based in Redhill, Surrey we are ideally situated for some excellent destinations and flights which will make your day yet won't break the bank.
Call our team today to talk about self fly hire, learning to fly or even if you just want to hop in a helicopter for a sight seeing trip.