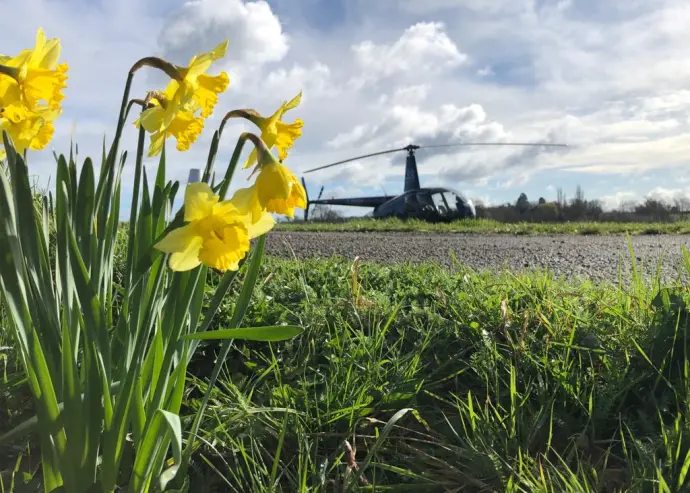 Spring is certainly here. The lighter days and nights, the weather hopefully improving all the time.
An ideal time to consider booking that Helicopter sight seeing trip, starting that learning to fly bucket list item you've talked about so much?
Give EBG Helicopters a call today, talk with our friendly helpful team.