Captain Howard topping up the fuel tanks of one of our R44's prior to a training flight.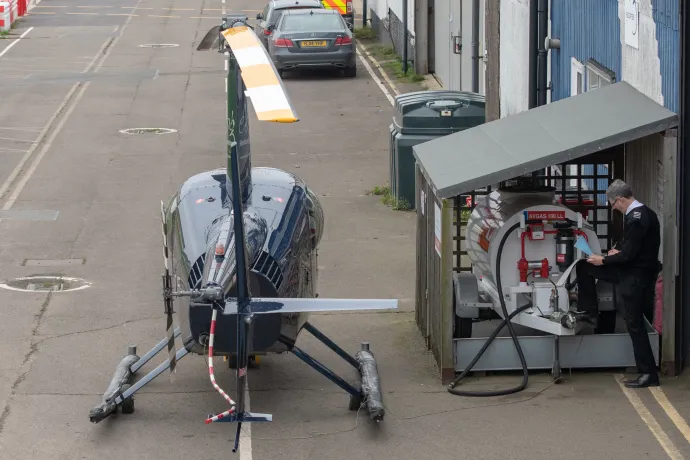 Ever thought about learning to fly? Too expensive? Too hard? It is hard work and requires skill and dedication.
Remember when you started to learn how to drive a car? That was hard, clutch, brakes, accelerator, steering, looking where you're going, listening to the instructor….but you did it.
Now do you give it a second thought jumping into a car and driving away?
Take one of our experience sessions and see if flying a helicopter floats your boat as it were.
We have a number of options that contribute to your hours should you decide to continue on the journey to being a helicopter pilot.
Imagine that…."I am a pilot…..a helicopter pilot".
EBG Helicopters in Redhill, Surrey are your team of choice to learn to fly with. Our experienced team will take you on each step of the journey.
Call us today, come down for a chat, check out what the fuss is about.
Learn to fly today, get to say "I am a pilot….a helicopter pilot".