Another flight to the south coast with a Gatwick crossing thrown in for good measure.
Further examples of the continued work our post PPL pilots do with EBG Helicopters to build knowledge and experience.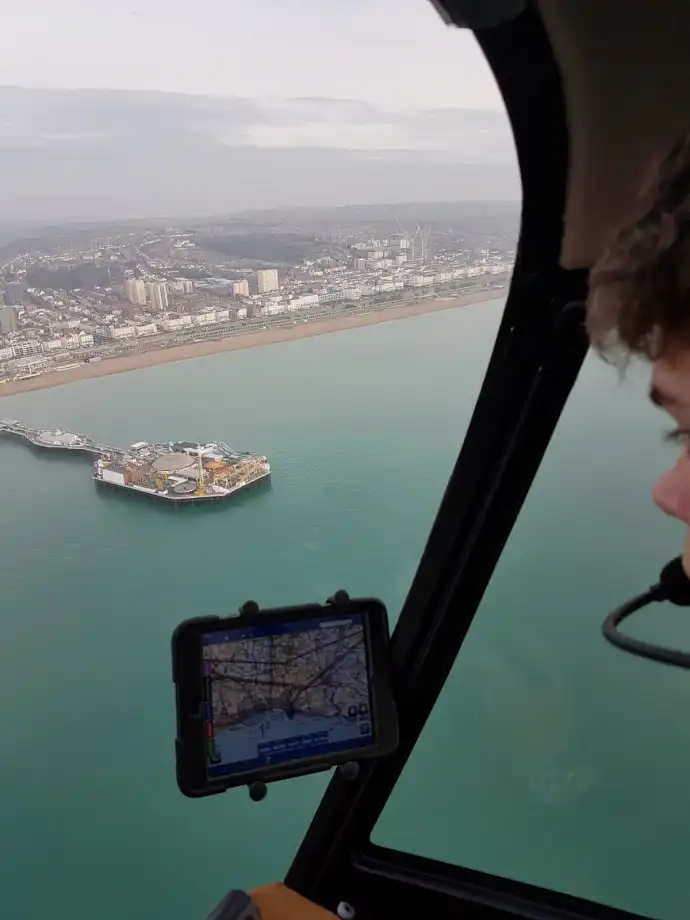 A fantastic shot of the Gatwick crossing. A lot going on crossing through such busy airspace. Amazing experience for the pilot with guidance and support provided by EBG Helicopter instructor.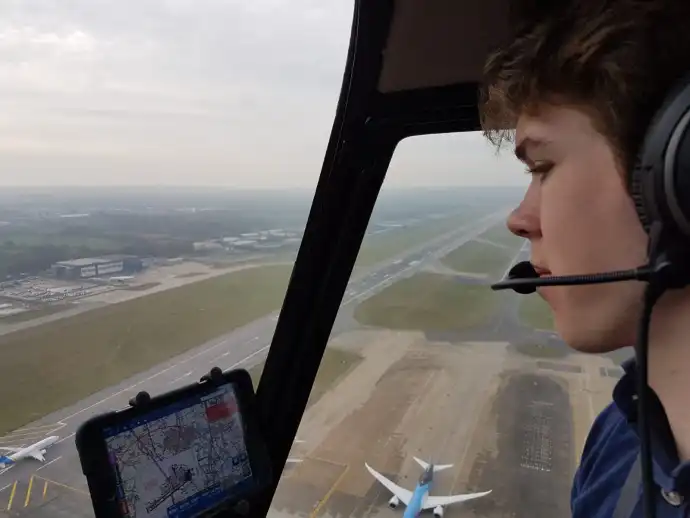 And to wrap up this post another angle shot of Brighton pier.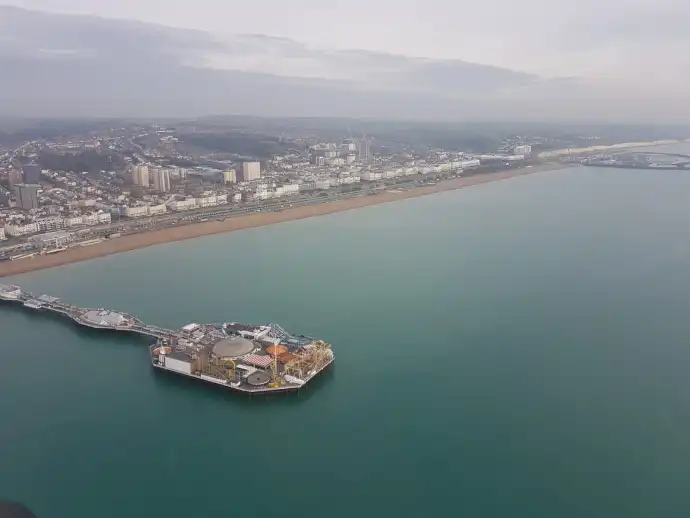 Come to EBG Helicopters for the best way to learn to fly!
A great team to support you, admin, operations, instructors, you name it, we are all there to make your journey as seamless as we can.
Give us a call today to start you learning to fly dream with EBG Helicopters.