Further training flights with a new CPL, Oliver, flying along H4 heli lane in one of our R44's.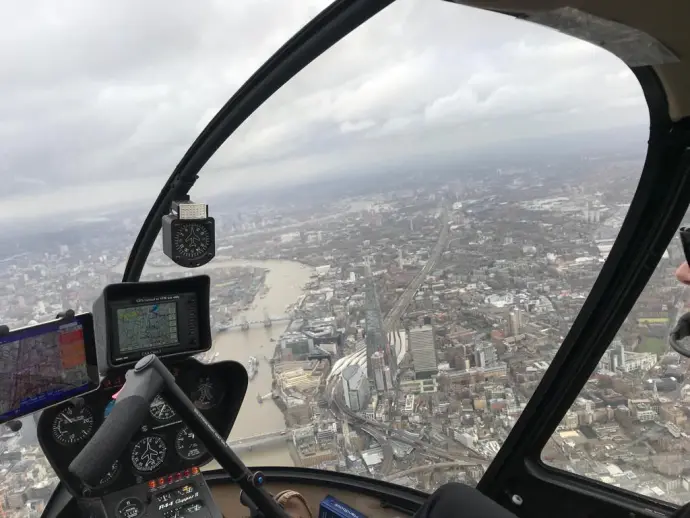 Not a bad way to kick off a Monday!
When you hear a helicopter overhead, flying along the river, you could be doing that either as a pilot in training or on a sightseeing tour.
EBG Helicopters are based in Redhill, Surrey and provide training for Private Pilot and Commercial Pilots (PPL/CPL).
Helicopter charters and sightseeing trips are easily and smoothly arranged with our friendly and helpful team.
Call us today and see how straightforward it can be.