Here we have one of our R22's coming back to base from a trial lesson with Captain Howard closely followed by one of our G2's returning from a self fly hire trip around London sights.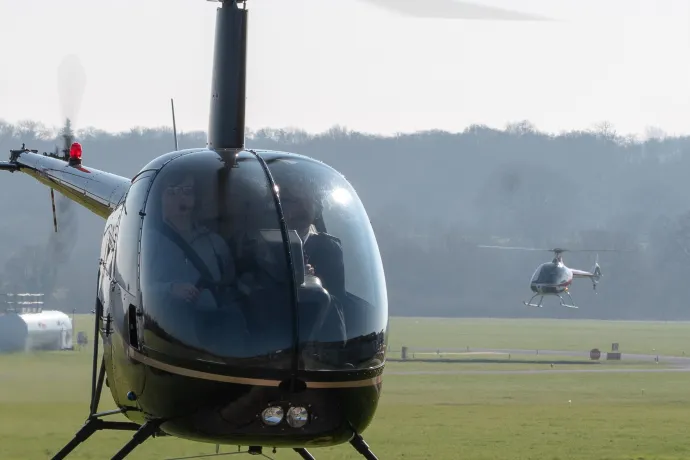 EBG Helicopters are based in Redhill, Surrey and can cater for all of your helicopter needs.
Self fly hire, charter, learn to fly, sight seeing tours, photography, you name it, if it involves a helicopter we are the place to come.