Whether you embrace the Valentine Day thing or not it is certainly a time to slow down a little and think about your loved one. Granted you should be doing that anyway but as we are all racing around making a living, taking care of stuff, sometimes it may get lost in the mix.
A nice romantic meal at your local restaurant on Valentines day is likely to be very busy so maybe consider doing that a few days after?
Or how about doing something totally out of the box?!?!
Book an amazing sightseeing trip with EBG Helicopters, we will even provide the bubbles, choccies and I think we could even stretch to some flowers.
Something different to consider, spending time with your loved one, sharing experiences is what it is all about. Flying in a helicopter is an amazing experience…..AMAZING!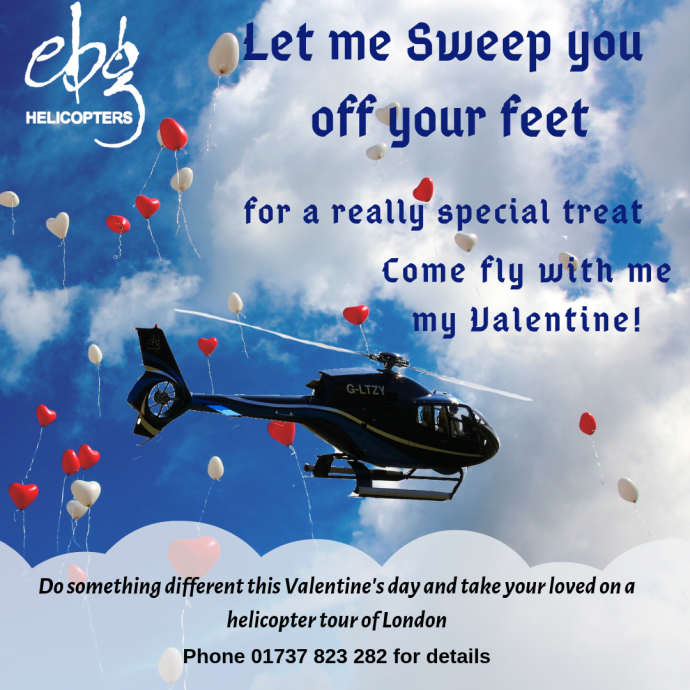 Call our friendly team today and lets us take care of everything.
Do something different this Valentine's day and take your love one on a helicopter tour of London!