EBG Helicopters was over at Gloucester Airport last week. Our eagle eyed pilot managed to grab this picture, below, of the Red Arrows flying overhead.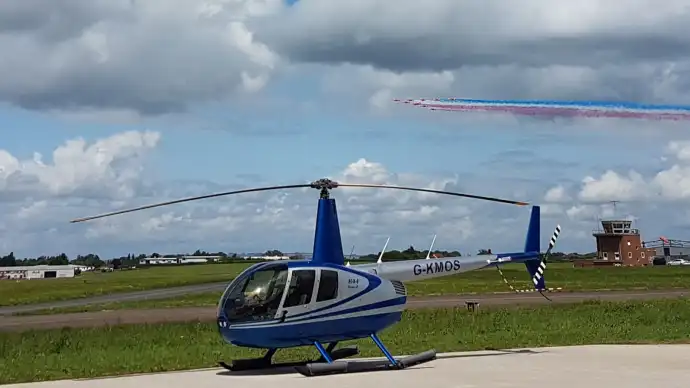 EBG Helicopters are based out of Redhill Aerodrome and can take care of all of your helicopter needs.
Charters, sightseeing, training, servicing, maintenance, sales, you name it we cover it.
Call our team today to have a chat.