No flying backwards or anything silly just going along the London Heli lanes in the opposite way we usually do them.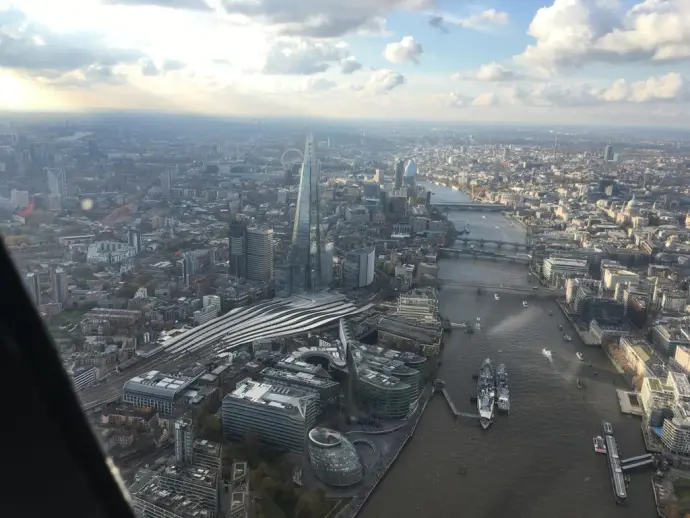 I never get tired of this view, different light, different conditions, amazing and so lucky to do.
Captain Bob did the London sight seeing trip along the Heli lanes in the opposite way to the usual. We usually get a good picture of the Shard but London Bridge station is hidden or rather our attention is then drawn to Tower Bridge.
Call EBG Helicopters today to discuss your London Sight Seeing trip, either the usual or opposite direction.